Welcome to Plaza Cleaners Online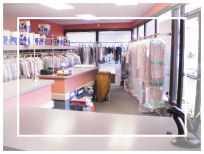 Plaza Cleaners started in business in 1951 and has been Portland's environmentaly friendly cleaners since Steve and Anne Young purchased the business in 1993. Plaza Cleaners has earned a reputation for being one of the area's finest cleaners, and continually strives to produce the highest quality cleaning possible while providing superior customer service.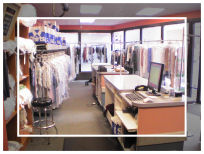 Plaza Cleaners is also a leader in environmental technology. We clean with Plaza Pure cleaning system, which is a cleaning solution that is odorless, environmentally friendly and gentle on all fabrics and trims.

Plaza is looking for more GREAT customers like you. Referrals Rewarded!
Jobless? - Dry Cleaning for Free

Environmentally friendly...will not pollute our water, soil or air.
Clothes are softer...colors are brighter.
Gentle on all fabrics...extends garment life.
Sequins, beads, fancy buttons, exotic trims clean beautifully.
Completely odorless...no chemical smell.
Modified liquid silicone similar to the base ingredients in cosmetics
A Great Offer To Show New Customers the Plaza Cleaners "Difference"
Plaza Cleaners wants to demonstrate the Plaza Difference! We are proud of our environmental and sustainable dry cleaning practices, as well as our total commitment to customer satisfaction.
The Plaza New Customer NO CHARGE OFFER is simple: From now until September 30th, new customers get one (1) dress shirt (machine finished) AND/OR one (1) dry cleaning item (pant, skirt, blouse, sweater, dry clean shirt) for free!

Find out the Plaza Difference for yourself! Stop by and take advantage of this great offer at 909 N.W. Everett, or 803 N.W. 21st St.